Frames, Lenses & Contact Lenses
Spectacle Frames
We understand how important it is to have a pair of great looking prescription glasses, that's why we stock a wide variety frames from Great Value Budget frames to high-end designer frames from some of the top fashion brands. Whatever you are looking for we are confident we can meet your needs and expectations whether it's a specific style, colour or design you are after.
Some of these brands include Ray-Bans, William Morris and Oakleys.
We also stock sunglasses, available with or without prescription, from many of the brands above and more.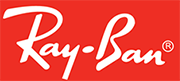 Lenses
As an Independent Practice we are able to source products from partners which we believe match our own high standards.
Whether you are looking for a great value pair of reading lenses or you are in the market for a high-end Varifocal lens, photochromic lenses or you require a high prescription lens which doesn't compromise on thickness or style, we can help.
Our knowledgeable staff can assist you in finding the highest quality lens to meet your personal needs. We work with some of the best glazing partners available to us – for example Rodenstock – to make sure we offer the best range of lenses to our patients and customers.
Contact Lenses
For Contact lens wearers, both new and existing, we offer a full range of services dedicated to the needs of the Contact lens patient.
Contact lens assessments can be booked with any of our Optometrists and we offer a full and comprehensive after-care program.
We offer lens fittings and free trial lenses ensuring you leave us with the confidence to continue as contact lens wearers.
At Jennings we work hard to make sure you have all the assistance you require as part of our professional after-care service.
If you are thinking of trying contact lenses for the first time, or you are an existing contact lens wearer and due for a consultation please give us a call to make an appointment.